On Wednesday morning, the director of 18 de Marzo picked us all up from the hotel in his truck so that we could transport some of the older computers over to the town library in Saucitlán de Morelos.
After loading up the computers, Avni, Javier, Gabriel, and Stormy left to install the Mac Mini server and networking equipment at Manuel Gonzalez Gatica. Hunter, Fernando and I stayed for a bit to finish up the networking.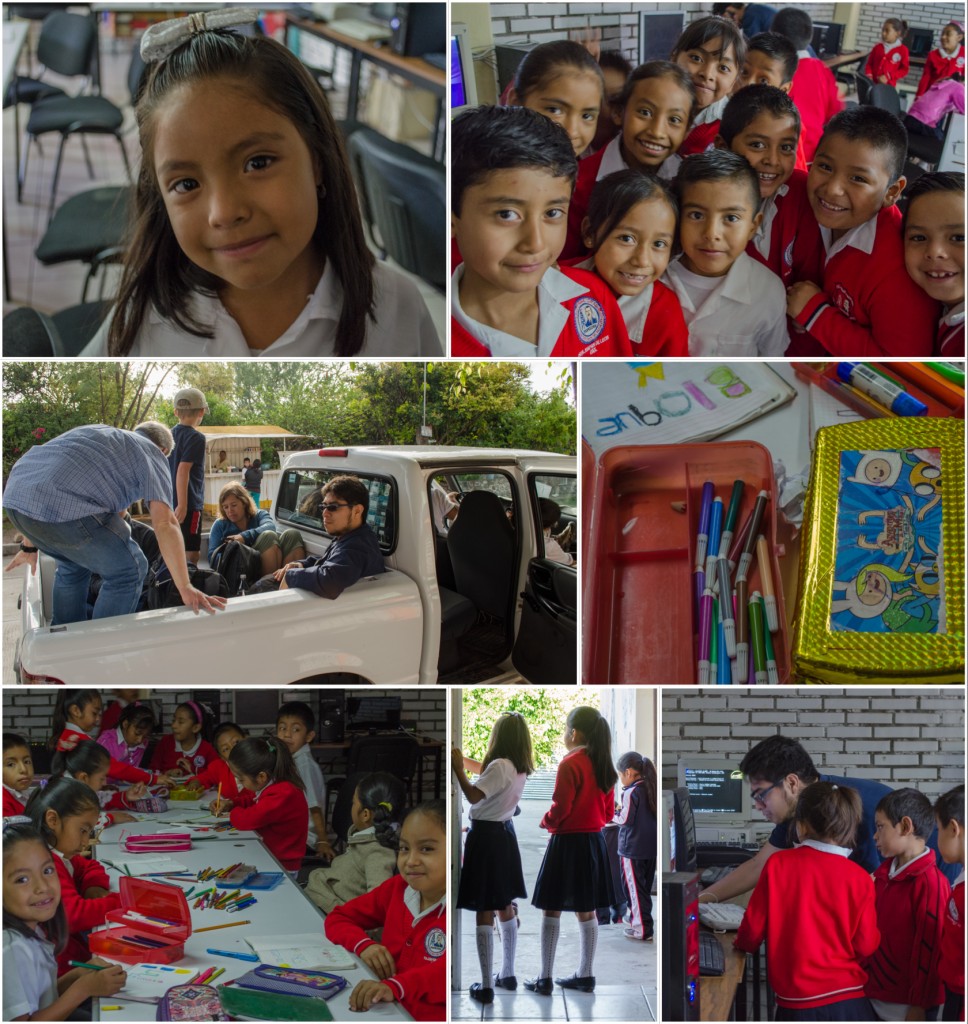 The kids are so cute and super interested in what we're doing on the computers. Everywhere you went in the room you had an entourage! Check out this adorable video of Hunter with the kids.
When we were done, we took a taxi to Ricardo Flores Magon in San Marcos. We upgraded more machines (similar to the install at 18 de Marzo) and Fernando set up the network. We didn't see many kids that day.
We had trouble figuring out how to connect the new computers to the network (the old ones were hardwired), but figured out from a call with Hermes that we needed to manually configure the network in the system settings.
As we were completing the final walkthrough, it started POURING and soon after the power went down. Turned out that moving all the old computers to one half of the room (so that they were easier to wire up to the switch) flipped a breaker (there are two in the computer lab). The electrician came out within 30 minutes and told us how to manage it ourselves. Later we lost all power at the school and we also flipped the breaker a second time. We moved the switch and better distributed the computers in the room to avoid the electricity problems we created.
While we were stuck in the rain, parents brought in several deliveries of food & beverages. First they brought us 6 bottles of water. Next a bag full of snack food (e.g. Oreos, mini bananas, yogurt). Finally they showed up with a bag full of typical loaves/buns of bread (about 16 of them). Later they called us a cab so that we could get back to Huajuapan. People are so generous here and genuinely happy about the work that we're doing for their communities! 🙂
Alex returned in the evening (he had been in Oaxaca due to an ear infection) and Fernando went back to Oaxaca.