Want to learn to develop Android applications like the pros?
The Android Activity Book gives you hands on practice while Android Theory Book book serves as a reference when encountering new topics.  For Android beginners, it is best to pair these books.
The  Android Activity Book walks you through building a calculator from scratch.  You'll learn how to:
create and build an Android project.
build and style the user interface.
handle user interactions.
calculate results from user input.
test expected behavior using Robolectric.
scale to the multitude of Android devices.
The Android Theory Book covers:
Android Studio and its tools.
Android project structure and underlying architecture.
Android application building blocks.
The resource and styling system.
How to manage the activity and fragment lifecycles.
Sample
Download a free sample of the Android Activity Book.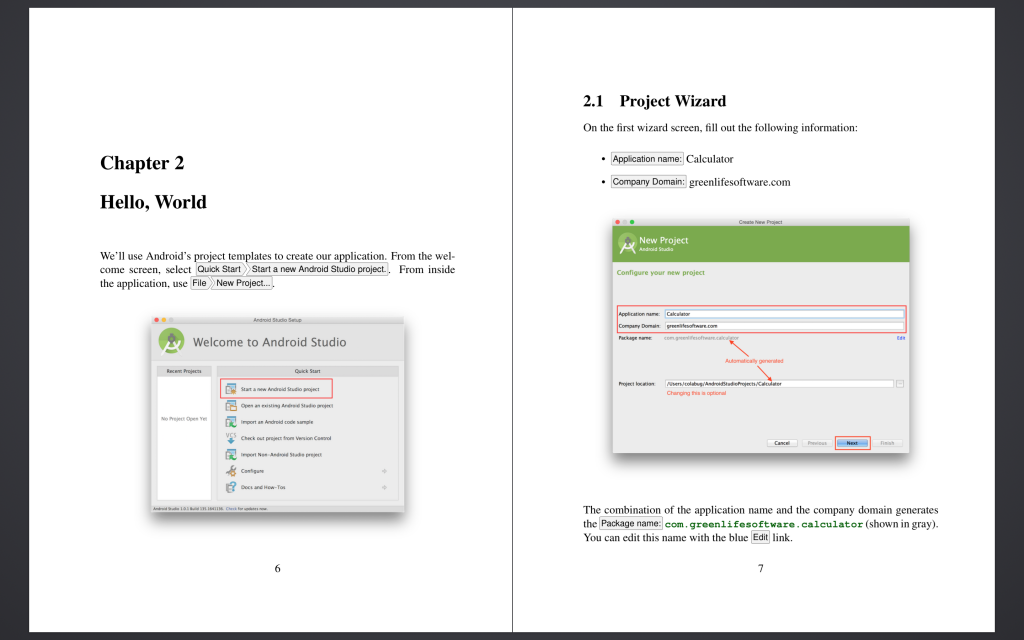 I would love your feedback!
Related Links