Our CSA was running a special on Romas – $1 a pound in 25 pound increments … and my husband decided to buy 2!
Luckily we have fantastic friends who will work for tomato products.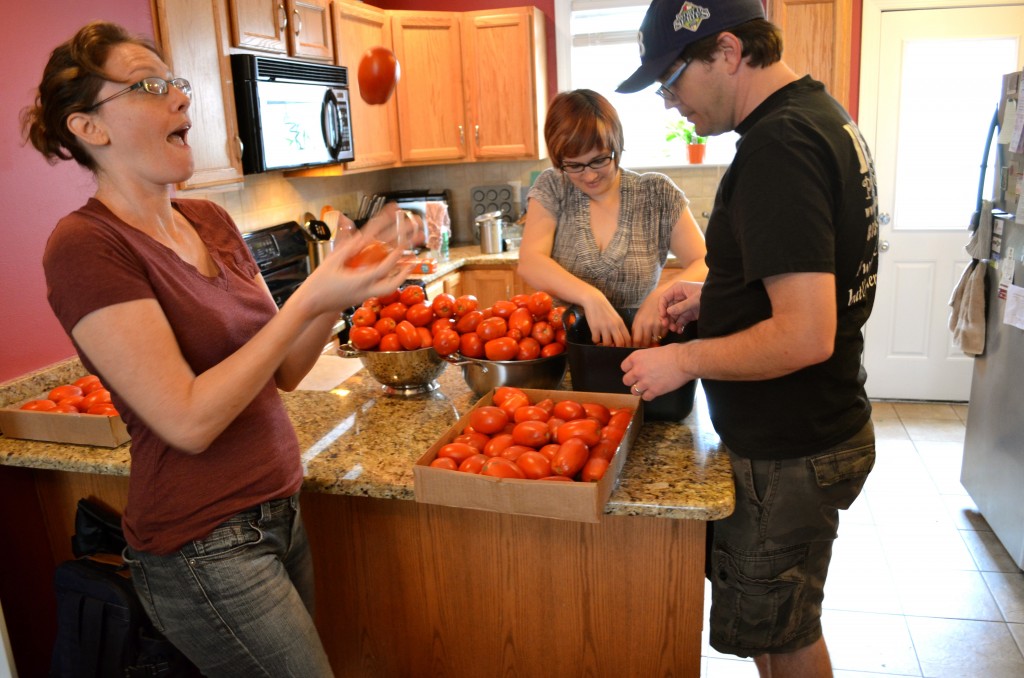 We washed all tomatoes and sorted them into questionable and beautiful.
We started with the sun-dried(ish) tomatoes and sliced enough tomatoes to fill up both cookie sheets and all 6 dehydrator trays.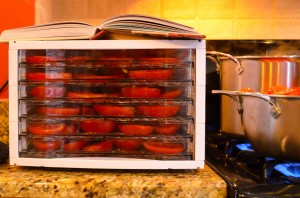 Next we chopped the rest of the tomatoes. We started a slow cooker full of red sauce and set to making the marinara sauce.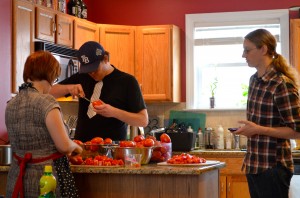 We followed Food in Jars' recipe and used 9 pounds for each round of sauce (yields 4 pints per round).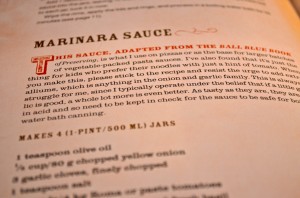 We used the food mill to process the sauce before simmering for a while. The flesh that didn't make it through we ground into a paste with the immersion blender and froze. We  had left over tomatoes and made patatas bravas and sauce.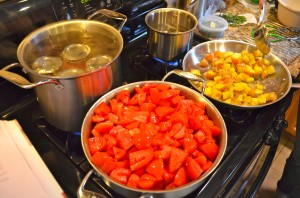 Yield
Canned
8 pints marinara sauce
4 pints dehydrated tomatoes in oil
4 ½ pint oven dried tomatoes in oil
1 gallon chopped fresh tomatoes
Frozen
2 quarts tomato paste
2 quarts marinara
2 quarts basic red sauce
1 quart bravas sauce (we ate the other quart!)
 On top of all those products, we still had a gallon bag full!