Last week I attended the Global GDG Summit and Google I/O in San Francisco.
It's great to see the top Android developers in the world — all in one place! It felt like everyone I've ever met at past international and domestic conferences was there.
I captured everything in sketchnotes. Here's a taste, but you can download the whole set here.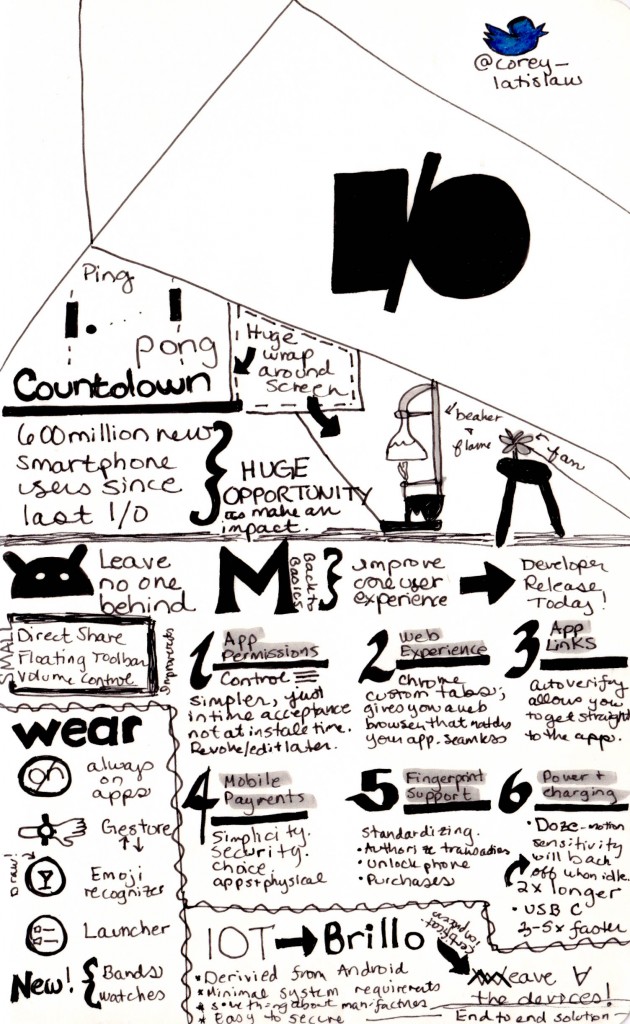 I'm excited about the offline caching and performance improvements, announcements for M, and updates to the Android toolchain. The most interesting stuff, however, was seeing the demos from the ATAP group for Soli, Jacquard, and Ara!