Up until last year, I've always lived in the south and in the suburbs. In this now-foreign lifestyle, a car was a requirement. If you didn't have one, you probably didn't have a job. You drove everyday to work, shops, and even parks. Public transportation, bicycle paths, and safe sidewalks were non-existent. Conservation, recycling, and other green practices weren't valued (and often mocked).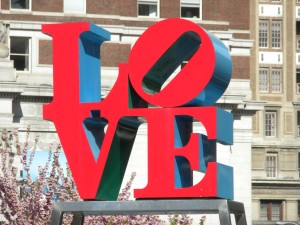 I visited Portland in 2009 and got a taste of what my lifestyle could be. I loved how they walked everywhere or took public transit. It felt safe, was clean, and went everywhere you wanted to go. I rented a car for the week (thinking it would be necessary), but it only became a burden. After the second day, I just found a place to park it and enjoyed not worrying about traffic, parking, or other drivers.
In May 2010 I moved to Philadelphia. Living in this city has been full of many firsts! First time walking to work. First time parking my car for months. First time living and working in a high rise. First time working for an agile company. First time being a paid mobile developer (more on that later). First time seeing a real vegetarian/pescatarian selection at a restaurant. First time immediately being respected for my green/food views.
I love walking to work everyday. I love my job. I love developing mobile apps. I love convenient farmer's markets and CSA options. I love living in a big city. I love that Philly is full of parks. I love the cultural offerings and that there is always something to do. I love not driving everyday. I love the people and mix of cultures. In short, I love this city.